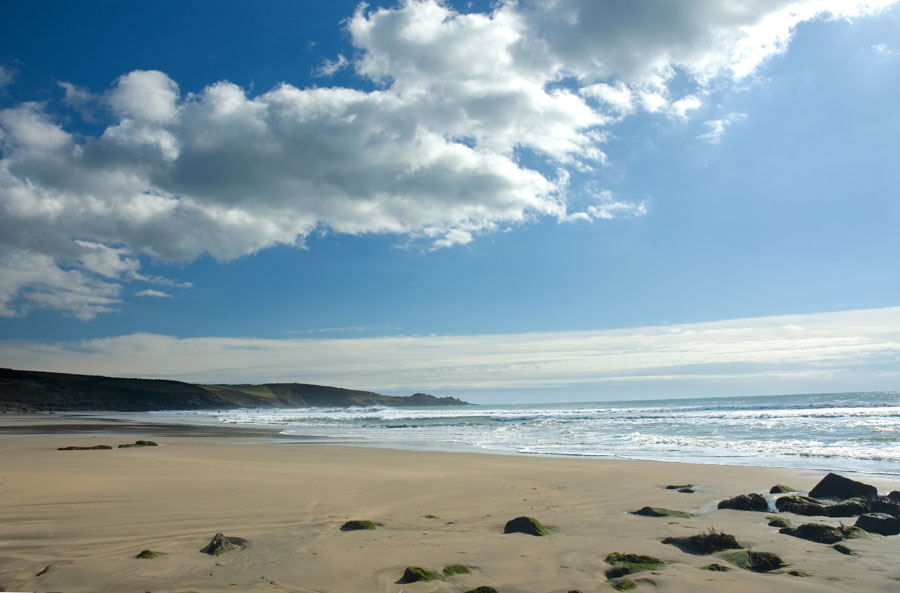 1.5 miles east. Sandy beach at low tide with lots of rock pools. Safe for children and good for surfing in right conditions. Nice for a coastal walk from Marazion.
4 miles: Small romantic rocky cove with sandy beach at low tide.
5 miles east. A great sandy beach surrounded by cliffs, gently sloping and ideal for bathing. Good surf with a surf school near the beach.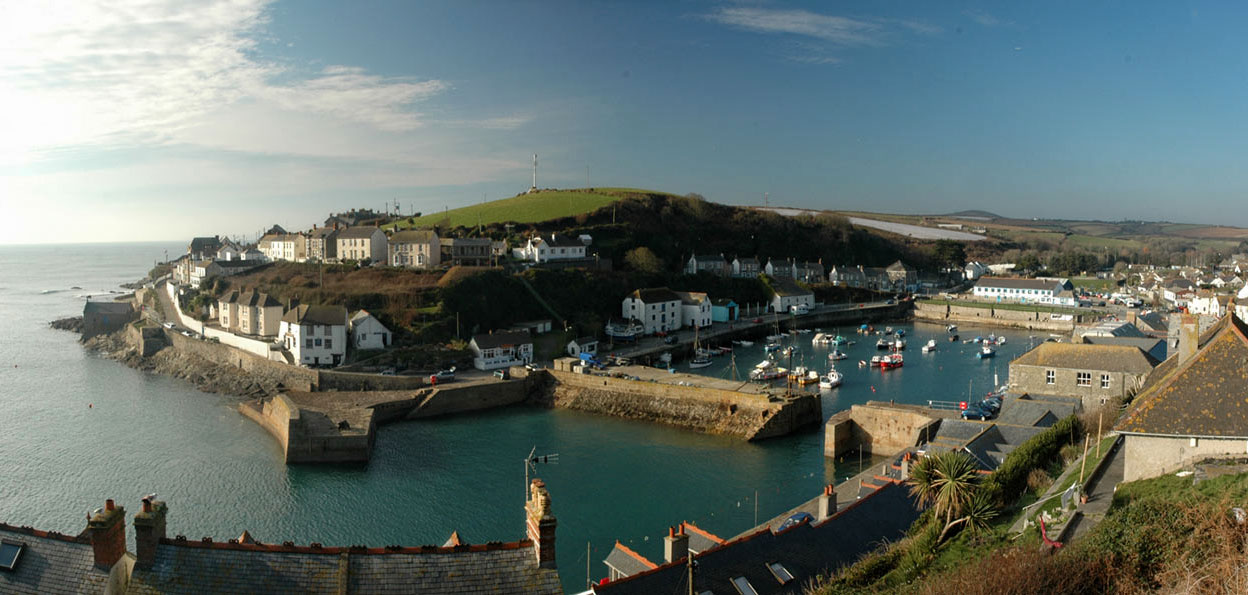 Porthleven
10 miles east; Harbour village with small sandy beach, and long shingle beach at Loe Bar. Beautiful place to watch the sea but NOT safe for swimming even on a calm day due to fierce undertow and dangerous currents.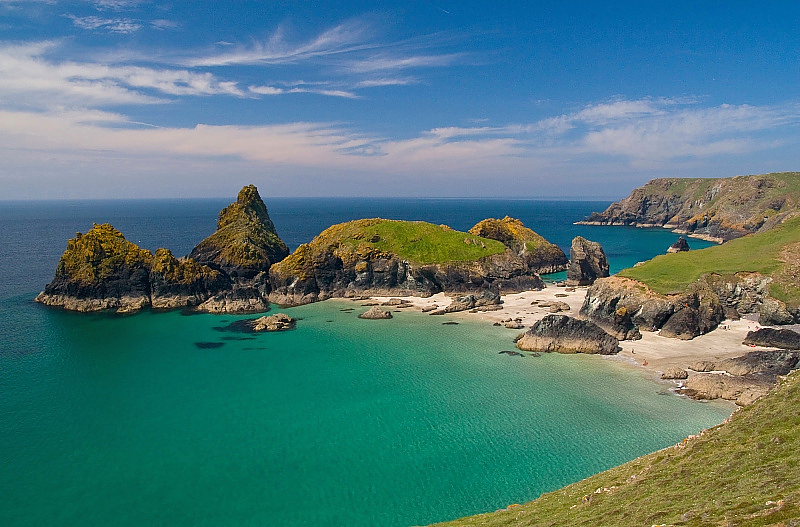 Kynance Cove
22 miles east. Close to Lizard Point at the far eastern end of Mounts Bay, this beach is simply stunning. It offers exceptional coastal scenery and crystal clear turquoise green water. Low tide exposes gorgeous sand and sea caves with rock pools abounding in marine life. A most beautiful place to enjoy the sea and scenery – but watch out for tricky cross currents around the rocks at low tide. Scrummy National Trust café in valley at Kynance beach too.

4 miles west. The quaint harbour at Mouseholeoffers two lovely sandy beaches where you can sit and enjoy an ice cream or cuppa as the boats come and go or bob gently at their moorings. The harbour provides a suntrap with shelter available from most wind directions. Quaint fishermans cottages, traditional boats and lots of great places to eat and great galleries too.
Mousehole
8 miles west. One of Cornwall's most beautiful beaches surrounded by granite cliffs and smaller coves at low tide. Gorgeous sandy beaches and turquoise sea with the fantastic Minack Theatre perched on the cliff top above. Beach shelves steeply so care is required when bathing. Far end of beach under Logan Rock is used by naturists.
12 miles west. Stunning sweep of sand ½ mile from Land's End with dunes behind. Excellent beachside restaurant. Very popular with all levels of surfers and kite surfers. Surf school on beach. Lovely for children and adults to enjoy.
Beaches North of Marazion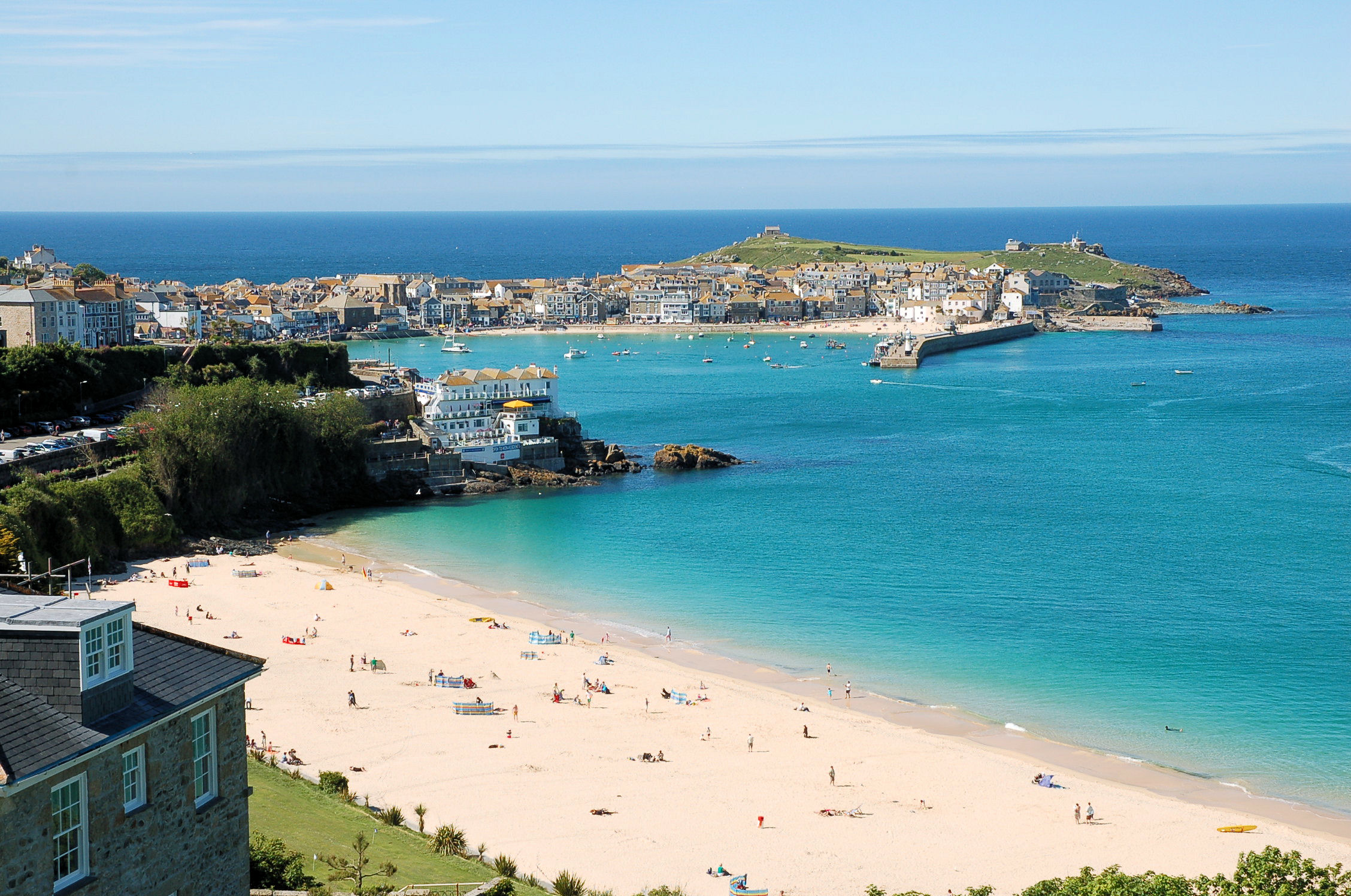 8 miles north: Stunning quaint seaside town with 4 gorgeous beaches including the harbour at low tide. Porthminster and Porthmeyor beaches each boast excellent restaurants (The Porthminster Café and Porthmeyor Tapas Restaurant) as well as beautiful soft sand, crystal clear seas and usually some good surf. You can choose where to locate according to the wind direction for maximum warmth or for maximum waves.
Hayle Beach offers 3 miles of flat golden sands and safe bathing along its length, except at the mouth to the Hayle river where there are stong currents. On the east of the river is Gwithian and Godrevey lighthouse. Great for surfing with board hire and RNLI lifeguards on standby. Also good for spotting seals around the lighthouse bluff.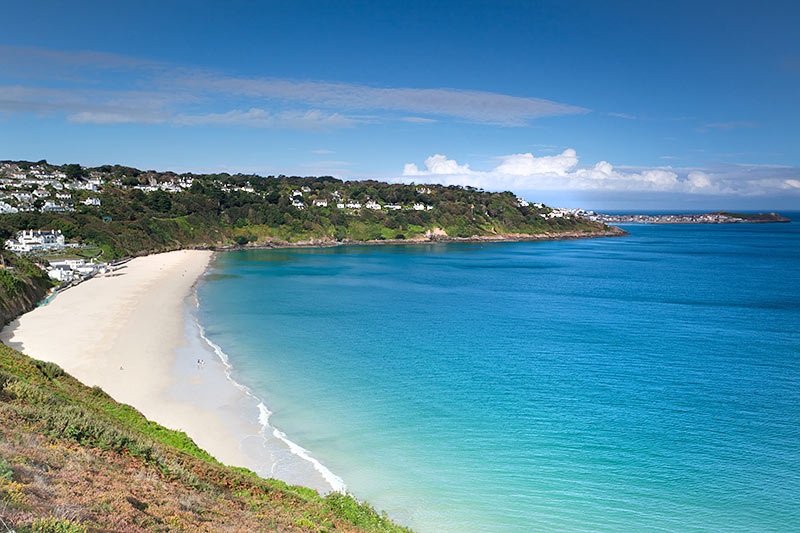 7 miles north. A stunningbeach with safe bathing and convenient for meal or sauna at Carbis Bay Hotel.